SPOTLIGHT STAFF
Jennifer Travieso (Director):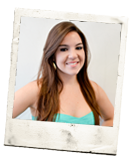 From the very young age of 3, Jennifer Travieso discovered her love and passion for dance while training at Heidi & Joe's Dance Center. Her love for dance blossomed over the years as she continued to dance in other local dance studios, where she excelled in ballet, jazz, hip hop, and more. Even at such a young age, Jennifer began to show her talents while performing in different competitions and recitals at a very advanced level. Jennifer had the privilege to participate in several regional competitions, and at the age of 15 she competed at a National Dance Competition in Las Vegas, Nevada winning numerous awards and Top High Scores. Jennifer has also performed in the downtown Disney's magic Days. She continued competing and performing throughout the years as a member of her high school dance team, The Felix Varela Enchanters.
After high school, Jennifer decided to continue dancing at the collegiate level. She was proud member of the Florida International University Golden Dazzler Dance Team, where she performs alongside other talented dancers. Jennifer's passion for teaching extends boyond the dance world, as she studied Elementary Education at Florida International University. Recently, Jennifer began choreographing for her high school dance team, and her dances were featured in various state competitions.
In 2010 Jennifer decided to open Spotlight Dance Academy and turn her dreams into reality. Over the last couple of years, Jennifer has made the name Spotlight Dance Academy synonymous with success. With her behind the helm, Spotlight has won multiple Presidential Cups, Top Score, and Choreography awards, among many other accolades. With all the hard work, dedication, and passion for dance that Jennifer has experienced, she hopes to make Spotlight Dance Academy Miami's most talented dance studio.
Carol Ravich: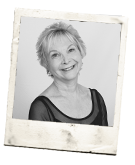 Miss Carol Ravich is an internationally known ballerina and teacher. She danced professionally as a principal ballerina of the Boston Ballet Company and performed as a guest artist with the Pennsylvania Ballet Company, New York City Ballet Romantique, Delaware Ballet Company, and the Brandeis University, Florida New World Series Performances, the Boston Opera Company and a Command Performance for President Lyndon B. Johnson at the White House. Ms. Ravich performed all principal in the classics as well as the Balanchine, Bournonville and the Alvin Ailey repertoire. Ms. Ravich received the acclaim of National Dance Critics for her artistry, technique, and musicality. Ms. Ravich is a master teacher and choreographer throughout Florida, North Carolina, and the Boston Ballet School. Her students can be found dancing professionally in major companies throughout the world.
Anabelle Molina: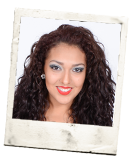 Anabelle started dancing at the age of 5 with her mother's Nicaraguan folk dancing group. She began dancing jazz, tap, and ballet at the age of 7, and competed jazz and hip hop with the Hammocks Middle School Dance Team. As a sophomore in high school, Anabelle joined the Felix Varela Enchanters Dance Team. As an Enchanter, Anabelle improved her technique and became familiar with modern, lyrical, contemporary, pom, kick line and jazz funk. Her team competed each year at the regional, state, and national levels, consistently receiving high scores and awards. Her senior year of high school, Anabelle became Senior Lieutenant of the Enchanters Dance Team and helped lead them to win a National Championship in jazz at the National Dance Alliance Competition (NDA). She is currently captain of Florida International University's dance team, The Golden Dazzlers.
Alexandra Rodriguez: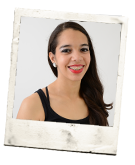 Alexandra Rodriguez began dancing at the age of 5. She trained in jazz and competed in her schools dance team. After competing in numerous regional dance competitions, she furthered her training in other styles of dance such as lyrical, hip hop, ballet, and pointe. Alexandra is currently enrolled in the dance program at John A. Ferguson Senior High and has been dancing on Spotlight Dance Academy's competition team for the past four years. She has won various awards with this team and as a soloist including Runner Up-Miss Primetime, Miss Diva, Scholarship awards, Top Three, and overall positions as well as 4th Overall at Showbiz National Competition. Alexandra has also been a part of Presidential Cup winning groups and National Finalists. Her love for dance continues to grow as she teaches and continues to compete at Spotlight Dance Academy.
Kelly Rodriguez: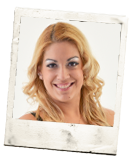 Kelly is a Miami based belly dance performance artist, instructor and choreographer. A native of Venezuela, Kelly fell in love with Middle Eastern dance and culture in 2001 under the direction of internationally-renowned instructor Virginia. Her talent and drive made her the obvious choice of assistant director and lead dancer in Virginia's company, Wa Nour Al Ayun. With the company, Kelly has performed for international audiences in Argentina, Egypt, France and throughout the US. As a soloist, Kelly's flawless performances and innovative choreographies have made her a favorite in South Florida. In 2006 she was invited to compete on the famous television show "Sabado Gigante" where she placed first above dancers from around the world. She currently conducts classes in different locations throughtout South Miami. In 2012 she founded Belly by Kelly LLC, a professional performance and instructional company.
Denise Centeno: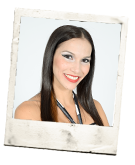 Denise is a very passionate dancer with more than eighteen years of dance experience. She began her career in Venezuela at the age of 13 in the Lizarraga Flamenco Dance academy. There she gained the respect and admiration from her instructors, which allowed her to become instructor herself, and part of the main dance troupe. She has traveled far to expand her skills, including the prestigious academy, "Amor de Dios" in Spain. She has also trained with Flamenco titans like Rafael Campallo, Domingo Ortega, Helena Pachon, Siudy Garrido, Maria Juncal, Farru, and many others. At the age of 20 she began her journey of Bellydance and has not stopped ever since. Denise became a very prestigious instructor in Venezuela, owning her own academy and traveling far across the globe to train. She furthered her abilities by training in places like Egypt, Lebanon, Argentina, Chile and Brazil. Denise studied under the best of the best masters of Bellydance, such as Raquia Hassan, M. Reda, Dina, Randa Kamel, Mo. Gedawi, Amir Thaleb, Soraya, Bozenka, and Virginia, with whom is she still an active member of Wa Nour Al Ayun.
Aileen Arauz: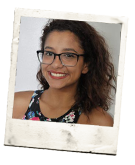 Aileen Arauz has been dancing since she was five years old. Aileen has been technically trained in ballet, jazz, tap, hip hop and modern dance. Being Captain of her middle school dance team and then joining Felix Varela High school and their dance team, she came upon winning awards as best dancer and most technique. Aileen has always followed the dance path throughout her childhood. Then, being accepted in to The University of South Florida for their prestigious dance program, focusing in ballet, pointe, and modern dance under Osmany Montano, Andrew Carroll, and Michael Folley, studying dance education. During her time in Tampa, Aileen joined a hip hop crew called "Final Boss" who have performed across the cities of Florida in numerous university events, and even performed for the very popular World of Dance Orlando. Aileen has choreographed and performed for multiple dance recitals and dance competitions and has received numerous awards and scholarships and is currently still dancing and auditioning for company roles and performances. Aileen is currently part of Roberto Dias's modern dance company "Brazarte". Aileen has found a love in dance and has striven to teach that same love to others.